Maximize and Develop your Best Employees
A powerful team is more than just hiring the right people. Professional development is a key component to growth for both an individual's career and an organization.
The strongest teams have many things in common, including:
Managers who know how to maximize their employees' potential.
Associates who work regularly at refining their strengths, and
Teams who work together as one cohesive unit.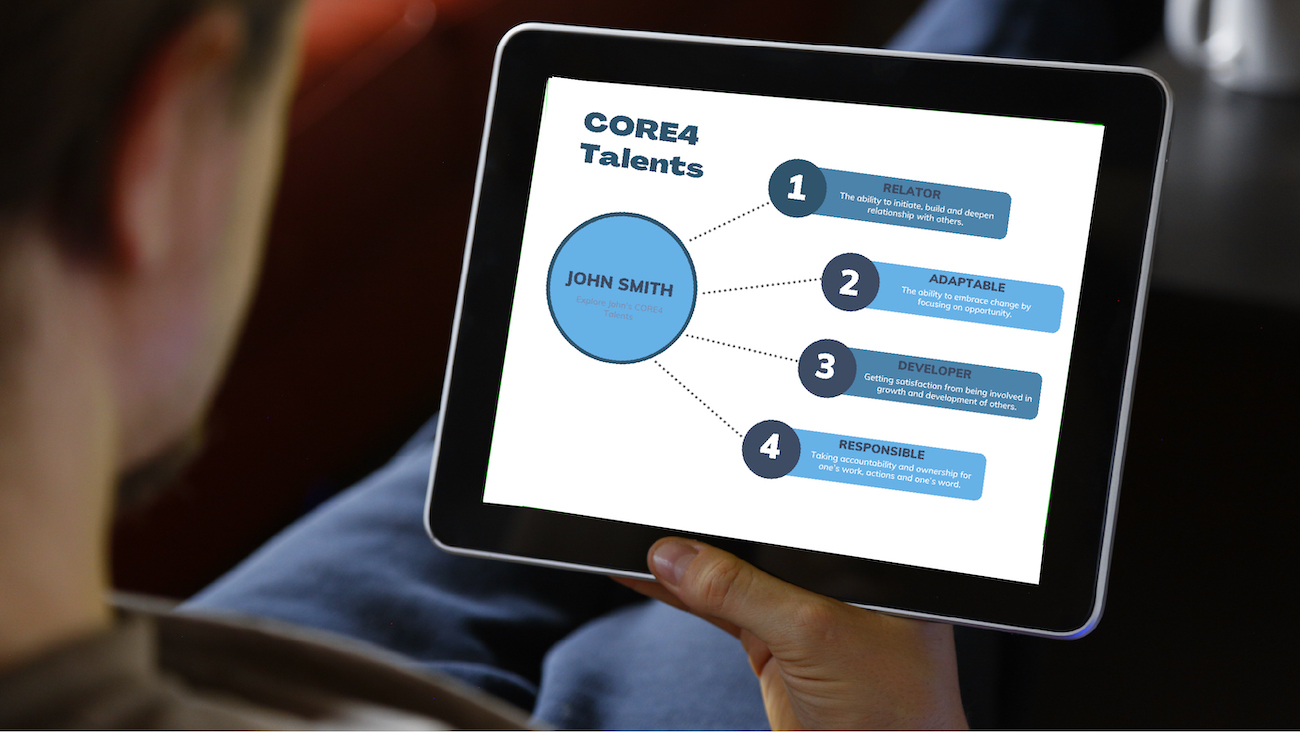 SelectionLink's CORE4 assessment and training platform can help your organization put these pillars in place. Read more about this product offering below, or contact us today to learn more.
Grow your team's talent with CORE4
SelectionLink's CORE4 is an online assessment and training platform that focuses on an individual's strengths, as well as the strengths of their team members. CORE4 identifies each of your team members' unique Talents.
Our online Training Platform will Educate your team members on their CORE4 Talents to help them understand how to maximize their unique talents in the workplace.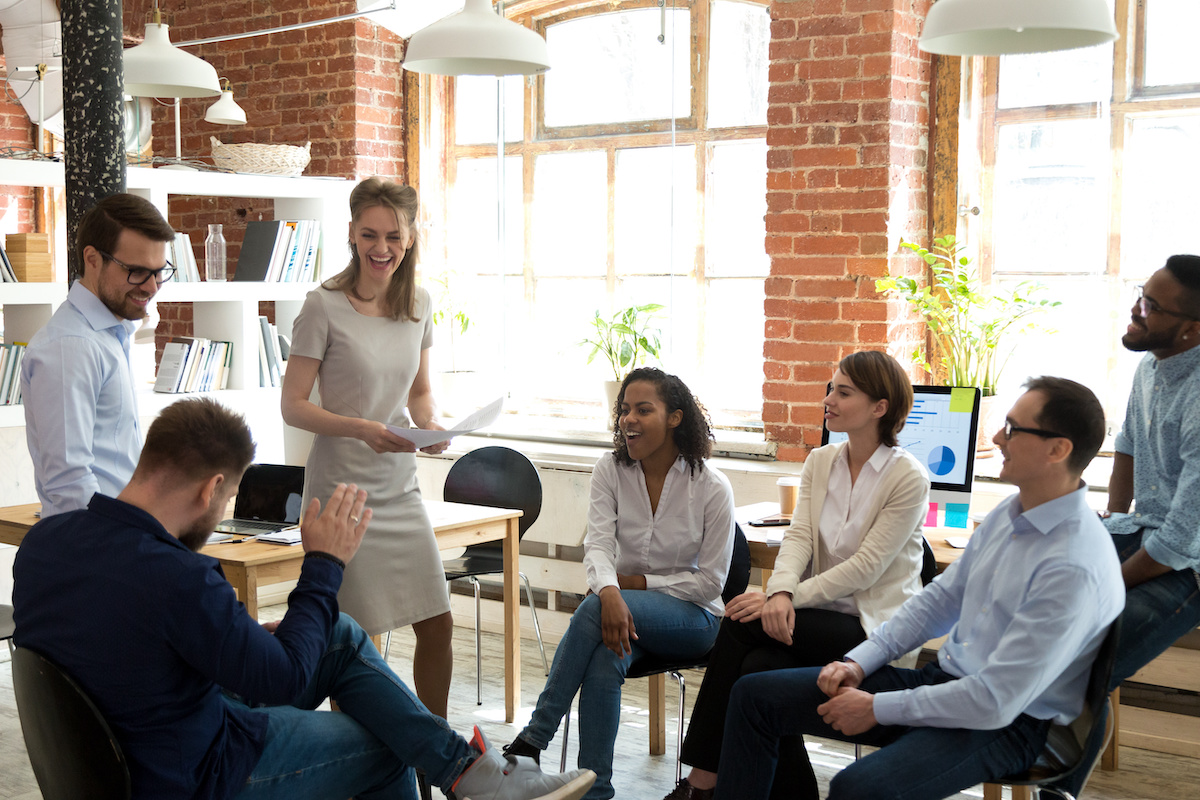 Helping employees to understand what drives them toward success in their role is critical in helping them to take their contribution to the next level.
CORE4 promotes emotional intelligence and tolerance by helping your employees understand that their teammates may have completely different talents and therefore behave differently in order to achieve similar results.
The assessment portion can be completed online at the employee's convenience. The training portion can also be done online, or you can arrange for a certified analyst to conduct the training live or in-person. 
Each employee will receive a report outlining their CORE4 Talents. Managers will receive information on all their employees and details on how the manager's individual talents intersect with each of their team members.
This information can be used as an opportunity to learn about each other's motivations, communication styles, aspirations, and more. The more we understand about those around us, the easier it is to work together harmoniously.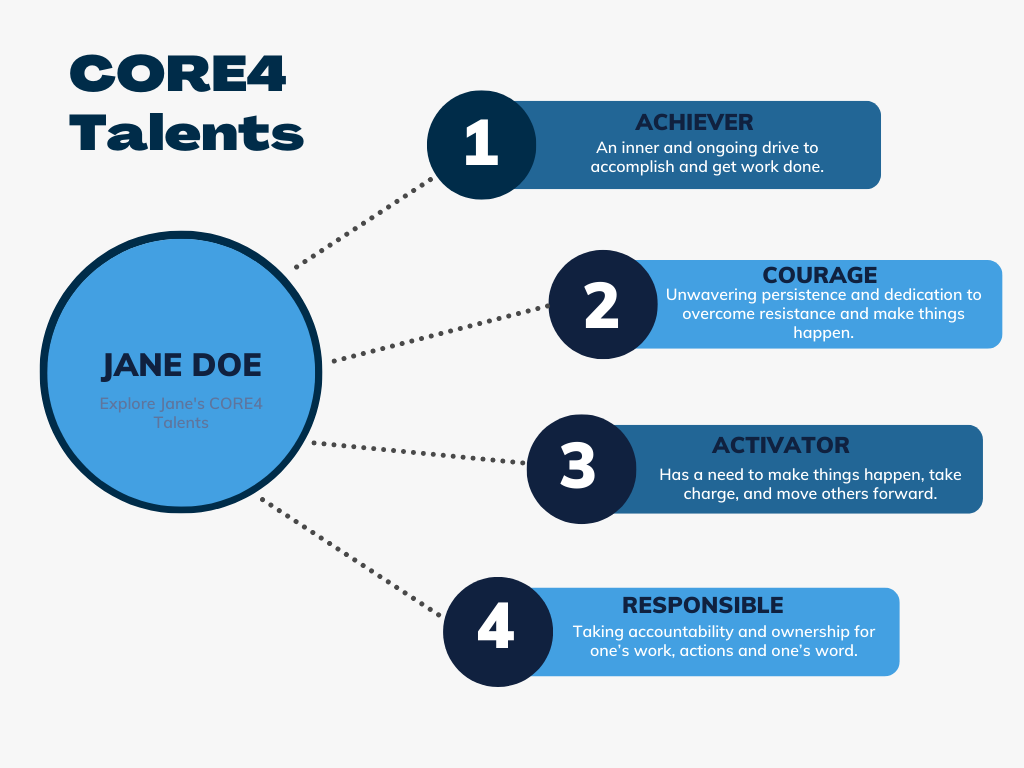 The results example above has 1 out of 4 in common with the results for John Smith earlier on the page. The information provided will help Jane and John better understand each other and how to work together successfully.
CORE4 Facts & Benefits
Can be done online
Assessment takes approximately 45 minutes
Promotes emotional intelligence and tolerance
Training can occur in multiple formats
Candidate information stored in secure online database portal
Annual research and review conducted to ensure relevance and accuracy
Promote what matters most
CORE4 training also touches on Diversity and Inclusion, two areas which many organizations struggle.
Absolutely everyone has unique talents, regardless of: Age, Gender, Race, Ethnicity, or Education Levels.  The key is to identify those talents, understand why people act the way they do, and be emotionally sensitive/tolerant of these talents which are evident in those around us. Core4 promotes teamwork, emotional intelligence, and tolerance.




Office Locations
Lincoln, NE 68516
Newport Beach, CA 92663
Philadelphia, PA 19130
Discover today what our strength-based solutions can do for your company.